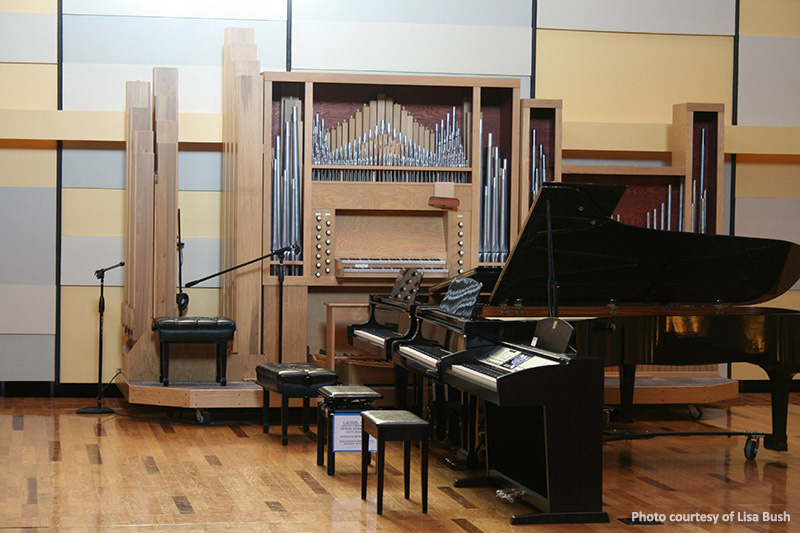 EXCITING NEW PRIZE CATEGORY!!!
TOP WRITTEN COMPOSITIONS TO BE PERFORMED BY JUDGES!
BEST PIECE(S) MAY BE PUBLISHED!
BONUS PRIZE AMOUNT FOR BEST COMPOSITION PERFORMED
Since this festival especially celebrates creativity and originality, the
BEST PERFORMANCE OF AN ORIGINAL COMPOSITION
prize is a special prize, set at a higher amount (contingent on funding). See the
prizes
page for details.
Eligibility
:
Pianists up to age 19 as of 6/9/16 from anywhere in the world. NEW EXTENDED DEADLINE: May 15th.

Applications
:
Auditions and recordings are not necessary. Enrollment is open but limited to approx. 30; priority is given to earlier applicants. See application page.

Early applications are strongly encouraged. Early applications need not indicate repertory (repertory will be requested later); the non-refundable application fee of $80 will secure a place in the festival.

Repertory and Attendance Requirements
:
For adjudications, students play up to 15 minutes of repertory - any style, for one, two, or three pianos. (See also 30-minute PIANO ENSEMBLE option.) After students perform, they will receive about 10 to 20 minutes of constructive verbal feedback from the judges. All students will also receive written comments.


Please note one important change to upcoming festivals:
We have changed the name, time and procedure for the Saturday evening student recital program.
All
students will be invited to perform in the "
Celebration of Students' Best Recital.
" No student will be excluded. After each adjudication, judges will select a "best" piece from the student's program (if only one piece is played, that piece will automatically be selected). Students are expected to play this piece for the celebratory recital. We feel it is important to recognize the achievements of every student, regardless of who is awarded prizes in the Awards Ceremony (which will follow the celebratory recital).
See Schedule of Events
for full details.
To qualify for First
Prizes
, all students must:
1. The
Friday evening
concert.
2. Perform on the Saturday evening
Celebration of Students' Best Recital
and be present throughout the Awards Ceremony.
3. Attend a minimum of 3 adjudications (in addition to their own).
All adjudications are free and open to the general public.
Students who cannot meet all attendance requirements may, at the discretion of the Director, qualify for honorable mention prizes.
Contact
Dr. Houle
.
Philosophy and unique educational mission
:
This festival is the only competition of its kind in the world, combining both classical and jazz idioms in a constructive educational setting. Students compete for standard baroque through contemporary repertory prizes, as well as for novel prizes that promote neglected but important creative skills and repertory -- e.g., original concerto cadenzas & classical embellishing/improvisation (skills demonstrated by nearly all great composers yet all but forgotten today), versatility (needed to survive in today's competitive market), lyricism (usually overshadowed by "loud and fast" playing), original compositions (few venues exist for young serious composers), works by female composers, tasteful arrangements/transcriptions (often disallowed in other venues), etc.

We seek to foster diverse and well-rounded musicianship that goes beyond the "autonomic wizardry" that is often overemphasized in other competitions. Above all, pianists are urged to develop and showcase their unique talents and perform with individuality, personality, exuberance, originality and spontaneity.

The festival has been cited on NPR's Performance Today, various newspapers, and in music periodicals such as American Music Teacher, Clavier Companion, Piano & Keyboard, Piano Today, and the London-based Piano magazine. It was also profiled in a major article in the April 2003 issue of Clavier magazine. Most recently, articles about the festival appeared in the Mesa State College Fall 2010 Newsletter and the March 2009 issue of Grand Valley Magazine. The festival was also endorsed by the International Piano Teachers Guild "for providing an excellent competition for the piano community."

Supporters have included many piano dealerships at the local and corporate level. Please patronize our business supporters.

Participants
:
Up to 30 students, at the discretion of the Directors.

Judges/clinicians
:
Our world-class judges are generally experts in both classical and jazz/pop styles as well as all forms of improvisation. This combination of skills is rare; furthermore, judges are chosen for their ability to work well with young people and provide useful, learned and positive feedback, both verbally and in writing.

Featured annual adjudicator: John Salmon
We are pleased to announce that John Salmon will be joined in 2016 by two other distinguished judges: Dr. Luke Gillespie and Dr. Kevin Olson.

Interested in Colorado Mesa University?
If you are a junior or senior in high school and considering colleges, your participation in this festival can double as an official audition to the Colorado Mesa University music program. Contact Dr. Houle.
Online donations
:
We need and appreciate your generous support!

Donations are quick & convenient and may have tax benefits.