Founder and Director
---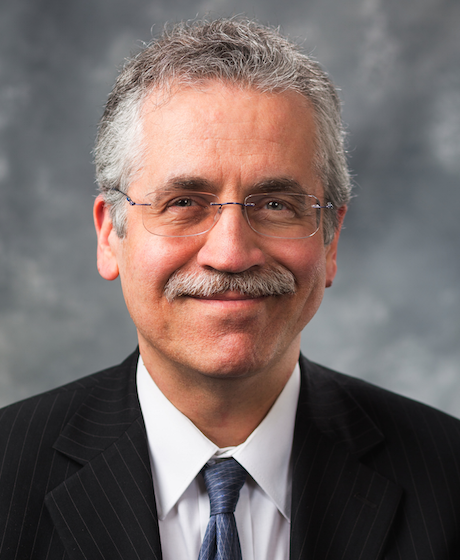 ---
Arthur Houle is in frequent demand as a
performer
, adjudicator and clinician.
Houle holds degrees from the University of Massachusetts-Lowell, New England Conservatory and the University of Iowa. His lifelong enthusiasm for
chamber music
has led to collaborations with artists such as
Michael Barta
,
Louis Lowenstein
,
Dennis Parker
,
Benny Kim
and
Paul Olefsky
. He has performed extensively with the New England-based Copley Chamber Players and the Langroise Trio. His Carnegie Recital Hall debut with cellist Dennis Parker was critically acclaimed.
Houle was the only pianist to be invited to perform twice for El Paso's premiere International Chopin Music Festival in 1995 ("...Houle played with the ease and aplomb of a pianist...polishing every sharp and flat in Chopin's repertory..."). He has given coast-to-coast lecture/recitals and master classes at institutions such as Eastman School of Music, Dartmouth College, New England Conservatory and Longy School of Music. In 1991, he performed original jazz trio music live on NPR's "
Eklektikos
" (KUT-Austin) and was invited back to perform and discuss the music of Chopin in a two-hour live interview in 1995.
Since 2002, Houle has given fourteen national conference presentations (
CMS
,
MTNA
, and
NCKP
), eleven regional CMS conference presentations, and several at state
MTNA
chapters (e.g., the 2008 and 2013
Colorado State Music Teachers Association
conferences).
Cowboy Jazz, Dr. Houle's collection of original piano solos for intermediate level students, was published in 2008 by the Hal Leonard Corporation, the largest sheet music publishers in the world. His "Chopin Nocturnes" CD features performances with authentic variants along with original variants as Chopin might have done. Another CD features jazz and classical music of contemporary composer Marjorie Burgess. Both CD's have earned critical acclaim. Houle has also recorded music of James Fry for CRS.

Houle was a frequent contributor to Piano & Keyboard and has also written for Clavier, Clavier Companion, Piano Quarterly, Piano Today, American Record Guide, The College Music Society Newsletter, The Piano Adventures® Teacher FJH Pedagogy Newsletter (see "It's Easy to Improvise!"), North Dakota Music Educator Journal, Arkansas Music Educator Journal ("Segue"), and the IMEA's Idaho Music Notes. Houle also wrote a regular interview column for American Music Teacher from 2004 to 2007.
Houle studied piano with Leonard Shure, Maria Clodes-Jaguaribe, Kenneth Amada and Gladys Ondricek.
His chamber music coaches included Eugene Lehner,
Colin Carr
,
Benjamin Zander
and
Victor Rosenbaum
. A
private teacher
since the age of 13, Houle has taught at New England Conservatory, Boston Conservatory, the Dana Hall School of Music (MA), the Universities of Iowa, North Dakota & Texas-Austin, and College of Idaho (formerly Albertson College). Houle is currently a Professor of Music and Director of Keyboard Studies at
Colorado Mesa University
in Grand Junction, Colorado.
Full Houle vita Download (PDF)
Representative Recordings by Arthur Houle
• Polonaise in A-flat by Frederick Chopin, live performance, Mesa State College, 2-10-08

• Etude in D-Sharp Minor by Alexander Scriabin, Op. 8, No. 12, live performance, Mesa State College, 10-5-09

• Nocturne in E-Flat Major by Frederick Chopin, Op. 9, No. 2, live performance with authentic embellishments by Chopin and some by Houle, Mesa State College, 9-29-06

• Bright-Eyed and Bushy-Tailed by Arthur Houle*, live performance, Mesa State College, 2-11-09

• Under the Stars by Arthur Houle*, recording session, Mesa State College, 3-15-09

• Jazz Fantasy by Arthur Houle*, live performance, Mesa State College, 2-10-08


* Original compositions © Arthur Houle.